The Hand & Wrist Center
3918 Long Beach Boulevard, Suite 100
Long Beach, CA 90807
Phone: (562) 424-9000
Monday - Friday: 8:30 a.m.–5 p.m.

Orthopedic Hand Surgery Specialist Dr. Nathan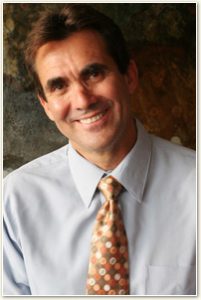 Dr. Ross Nathan is a board-certified diplomate of the American Board of Orthopedic Surgery and Medical Director of The Hand & Wrist Center. He specializes in the evaluation and treatment of all disorders related to the hand and wrist, as well as microvascular surgery, and amputation and replantation surgery. He has over 20 years of practice experience and is an active member at Long Beach Memorial Medical Center and the Surgery Center of Long Beach.
Dr. Nathan has over 20 years of experience performing traditional, open surgery for Dupuytren's Contracture ("open palmar and digital fasciotomy"), and he now offers Needle Aponeurotomy to many patients who previously would have been candidates for the traditional procedure.
To schedule an appointment with Dr. Nathan, request a consultation or contact the The Hand & Wrist Center at (562) 424-9000.
Education
Dr. Nathan was born in Reseda, California. He received a Bachelor of Science degree at the University of California at Irvine, where he graduated with honors. After receiving his Medical Degree at Baylor College of Medicine in Houston, Texas, Dr. Nathan trained at the prestigious New York University/Bellevue Medical Center, where he completed his surgery internship and orthopedic residency.
Following his residency training, Dr. Nathan achieved further specialized training at the Philadelphia Hand Center at Thomas Jefferson University Hospital, where he completed his hand fellowship under Doctors Larry Schneider and James Hunter. Dr. Nathan received his Certificate of Added Qualification in Surgery of the Hand (www.assh.org). He also received further experience and training in microvascular surgery at the University of California at San Francisco, before establishing himself in Long Beach, California.
Practice & Speaking Engagements
In addition to his involvement in training medical students and other Physicians-in-Training, Dr. Nathan has lectured at international, national, and regional meetings. He has been an invited guest lecturer at Kenyatta National Hospital in Nairobi, Kenya, where he provided a special hand surgery symposium, and also provided a "hands-on" surgical demonstration to the Physicians at this institution.
In the past several years, Dr. Nathan has participated in Operation Rainbow, a non-profit organization that provides surgical care and training to third-world countries. He has traveled with this group several times to Guatemala, sharing his expertise in treating infants and young children with congenital hand deformities.
Before opening The Hand & Wrist Center in 2006, Dr. Nathan was an associate (in practice) at Hand Surgery Consultants in Long Beach, California, for 16 years. Today, in addition to running his own practice and occupational therapy facility, Dr. Nathan continues to participate in further medical research involving reconstructive surgery for spinal cord injuries, as well as other medical-community events.
Teaching Appointments
From 1989 through 1990, Dr. Nathan was a Clinical Instructor in the Department of Orthopedic Surgery at the University of California, San Francisco. During that period, he was involved in both clinical teaching and laboratory research in the Hand and Microvascular section of the Orthopedic Surgery Department.
From 1992 through 1999, Dr. Nathan was an Associate Clinical Professor of Orthopedic Surgery at Harbor/UCLA Medical Center, as well as the Chief of the Hand Surgery Section.
Today, Dr. Nathan participates in the University of California at Irvine (UCI) plastic surgery fellowship program, where he has been appointed as an Assistant Clinical Professor of Plastic Surgery. His involvement includes teaching residents and fellows hand surgery procedures, as well as clinical office practice.
We invite you to view Dr. Nathan's Curriculum Vitae.
Back to Top